I've been cranking out a new build around every month I have been with this hobby. For #6, I decided to do a proper racer with the heavily hyped X frames.
Parts List
Frame: SpaceOne FPV 

Formula One 220 X Edition



Motors: 

EMAX 2205 2600KV



ESC: 

DYS XM 30A

 – BlHeli, Oneshot 125 + Damped Light

Flight Controller: SP Racing F3 Mini running BetaFlight 2.5.3

PDB: 

Birdseye Mini PDB

, without step-down, using only the FC regulator

Radio: 

FrSky X4R-SB

 (sbus)

VTX: Cricket 600mW

Camera: Pyro Drone 1/3 

Sony Super HAD II CCD

 650 tvl IR sensitive with 2.1mm lens

Assembly
The frame is a uni-body with a 4.5mm bottom plate, which should pretty much make it indestructible. The arms end with wide motor pads with plenty of protection for even 22xx size motors. The cage is small. The rear end is a bit wider, which gives false hope of room. There isn't much room, barely enough for the PDB, FC and radio gear. The Cricket ended up sticking out the back a bit.
There is about 70mm of usable arm space which was just right for the rather lengthy XM30A ESCs (with capacitor). There will be no troubles mounting any other popular ESCs of similar size or smaller.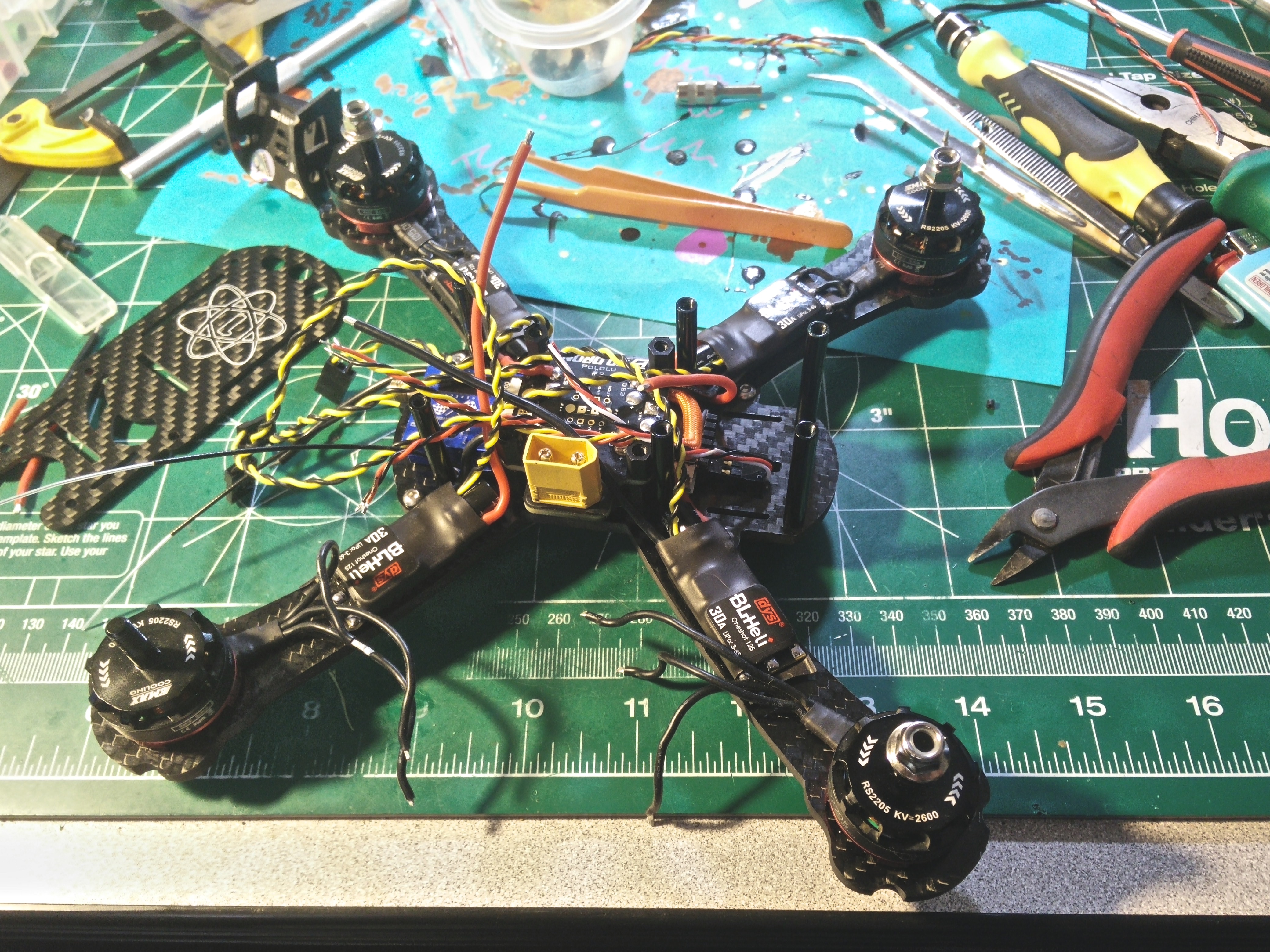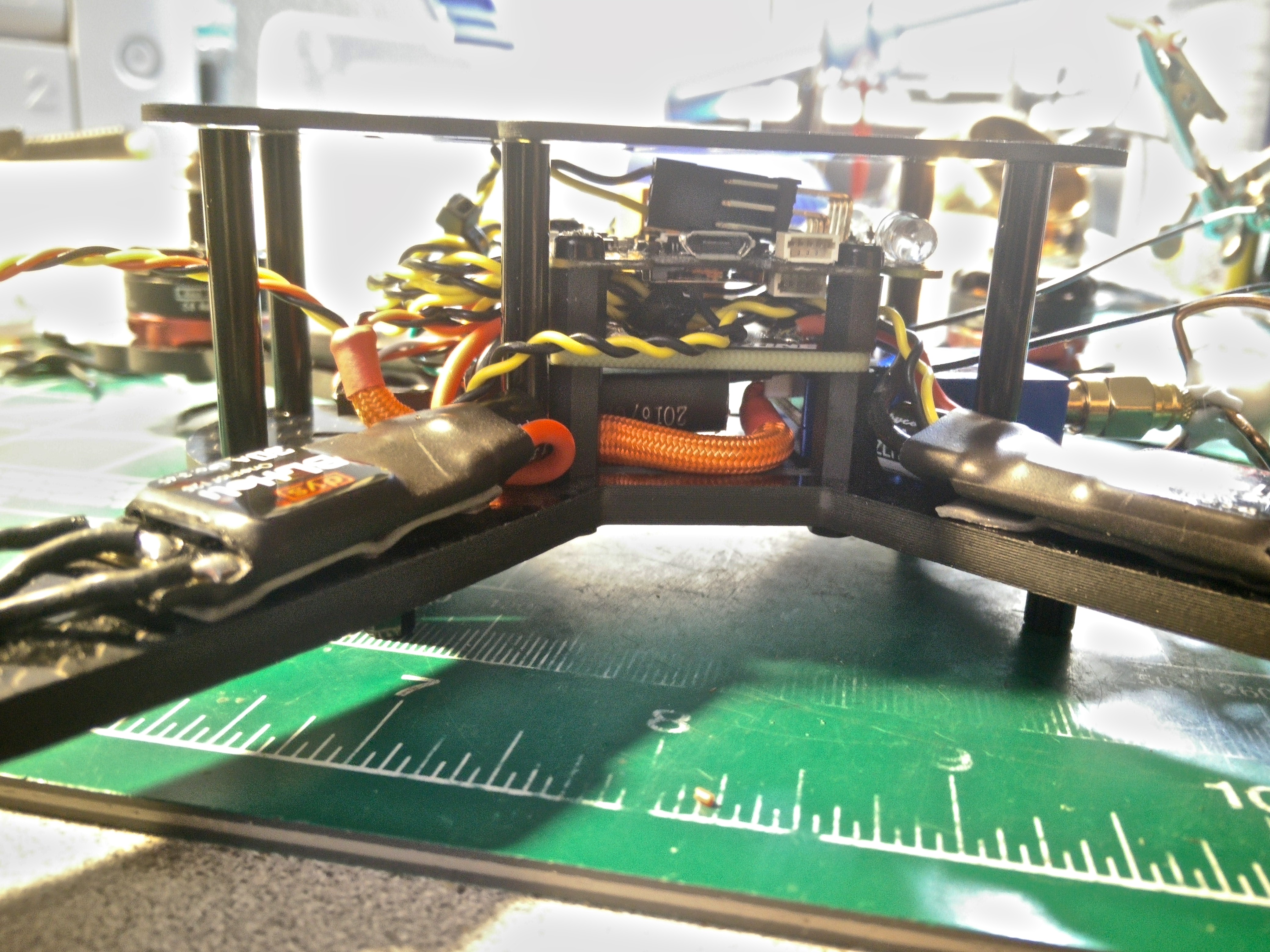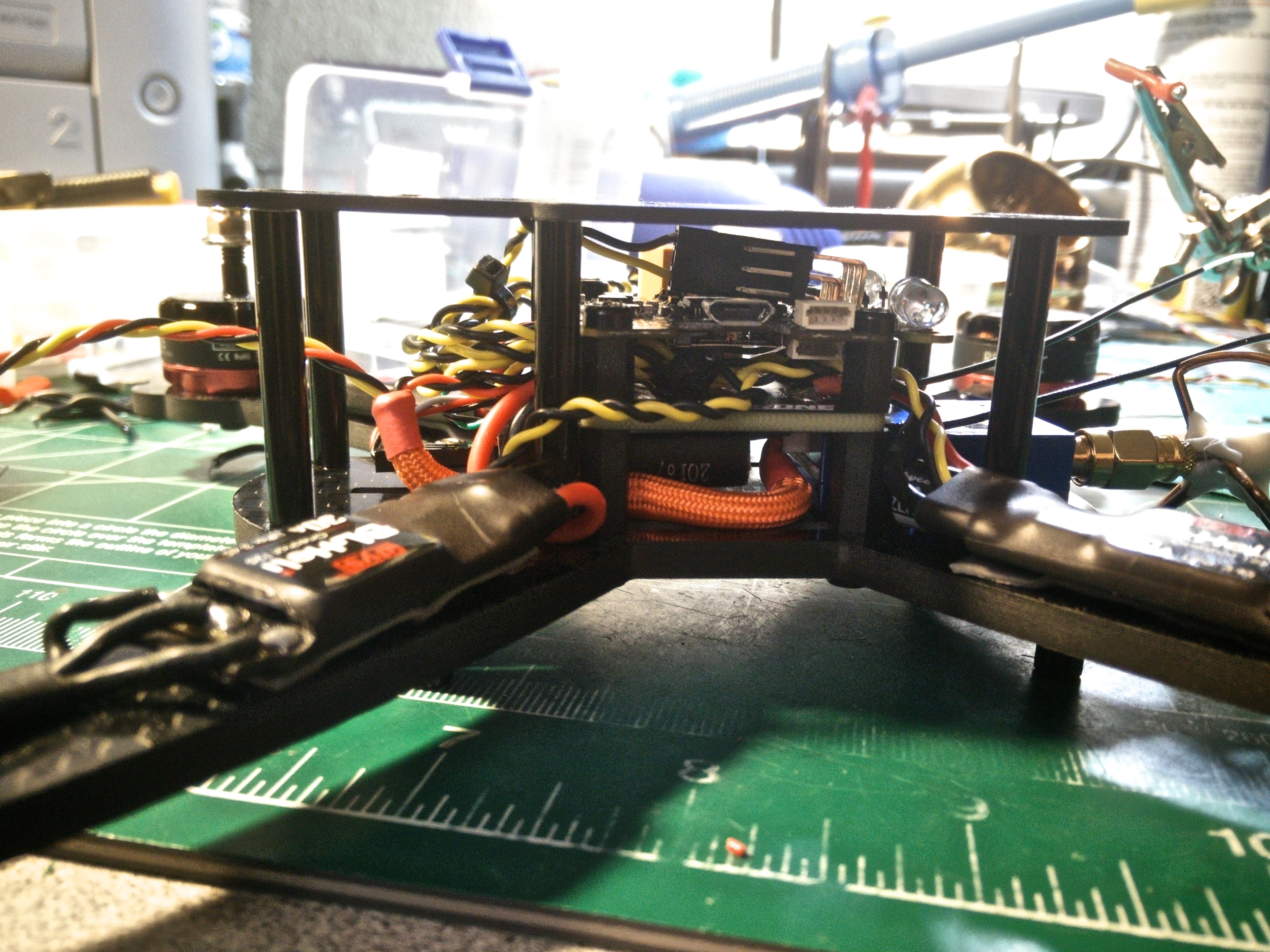 There is nothing mini about the SPRacing F3 Mini! It is standard 36x36mm size (a bit longer with the LED strip in the back) but packed with features:
Direct Lipo voltage

Built in 5V 1A regulator

Lap time transponder

SD card slot for blackbox data

3 UARTs

I ended up using the 5V regulator in the FC only, which simplified things a bit – only one cable between PDB and FC. Things were getting pretty busy in the small frame cage, so I had to solder cables directly on the FC, which was a first on a build for me. Still managed to keep things "modular" ensuring that at-least one side of the cable is on a detachable connector.
Final weight with props and antenna, without battery is 411 grams.
Glamour Shots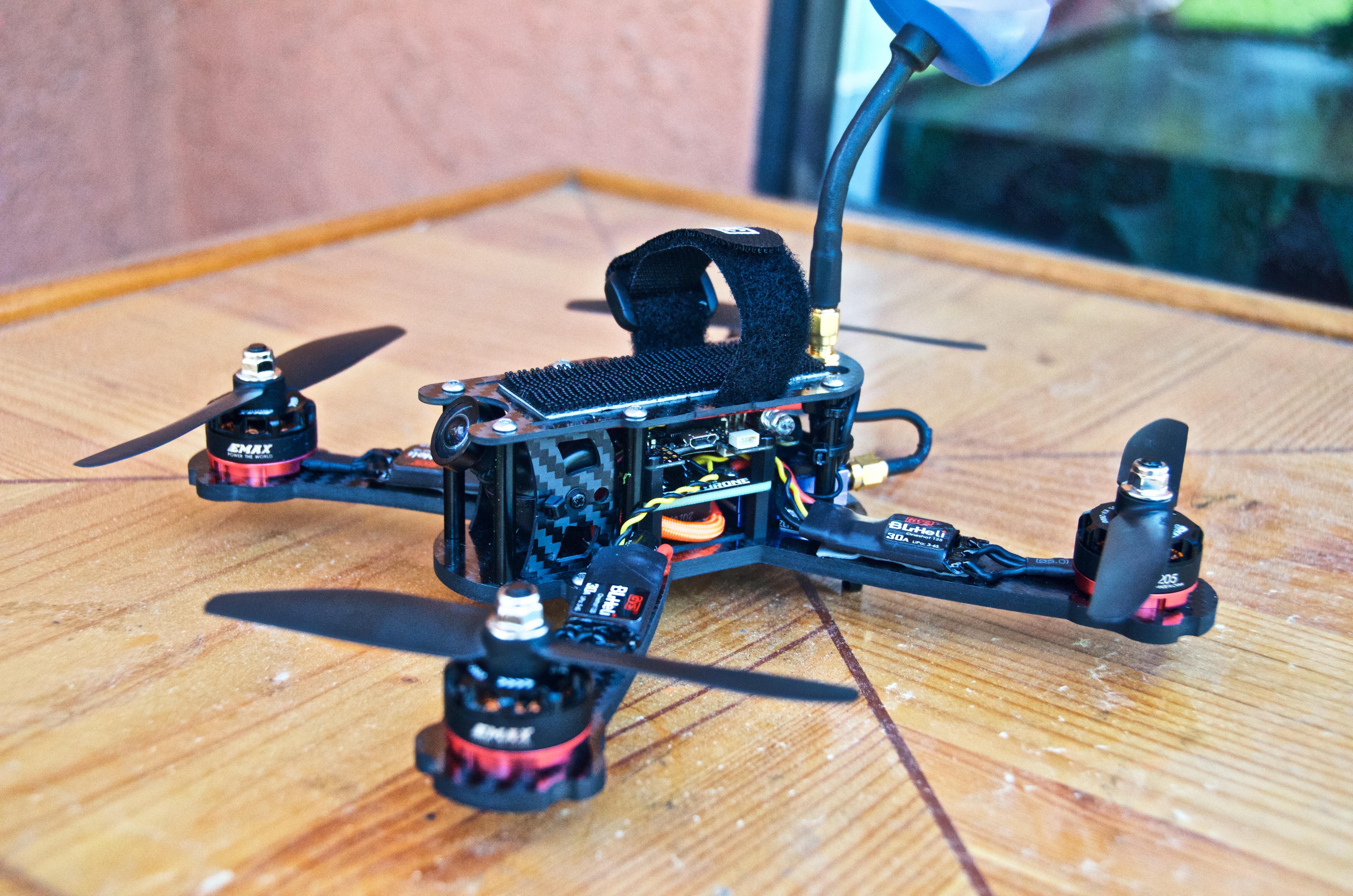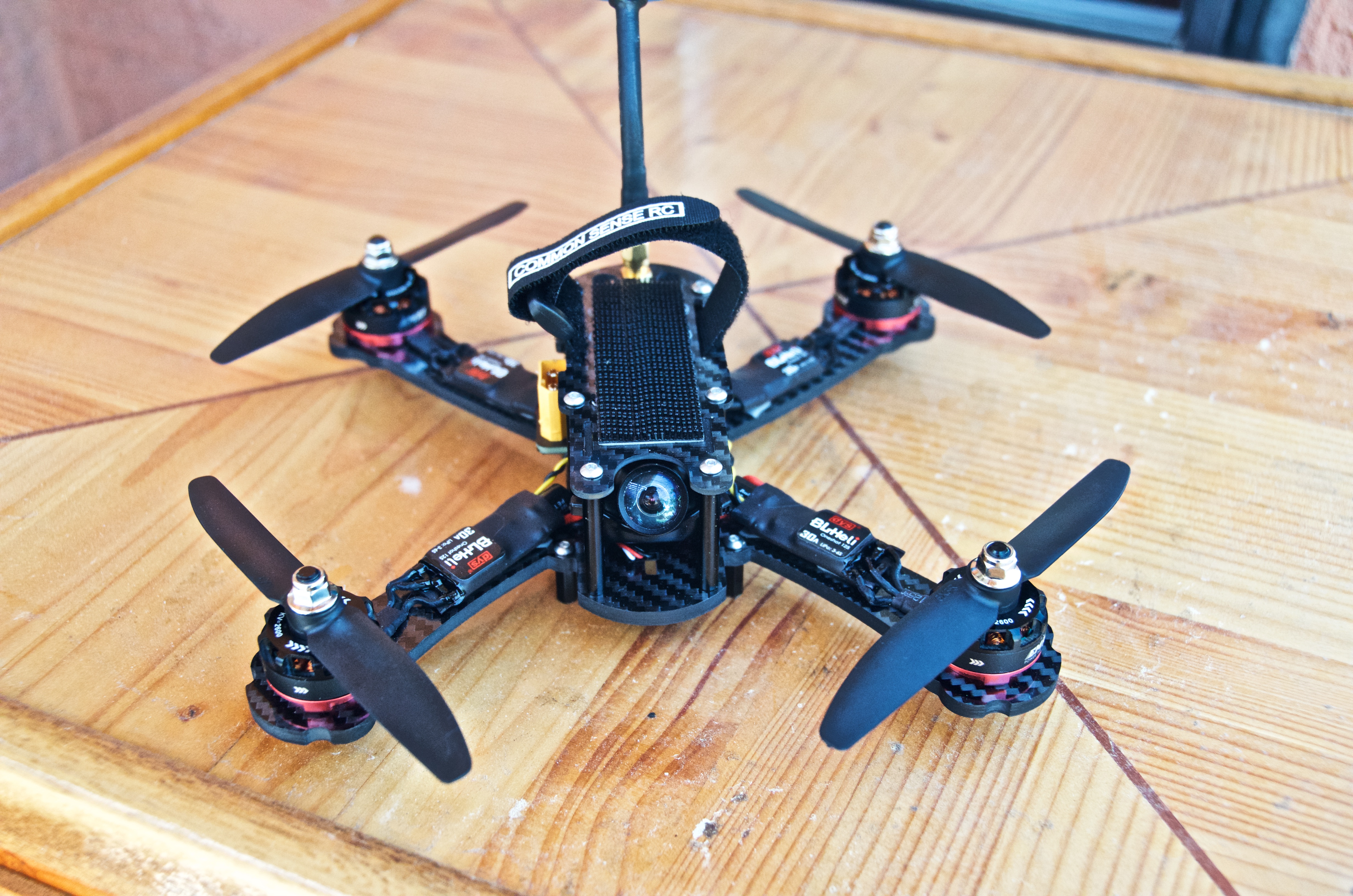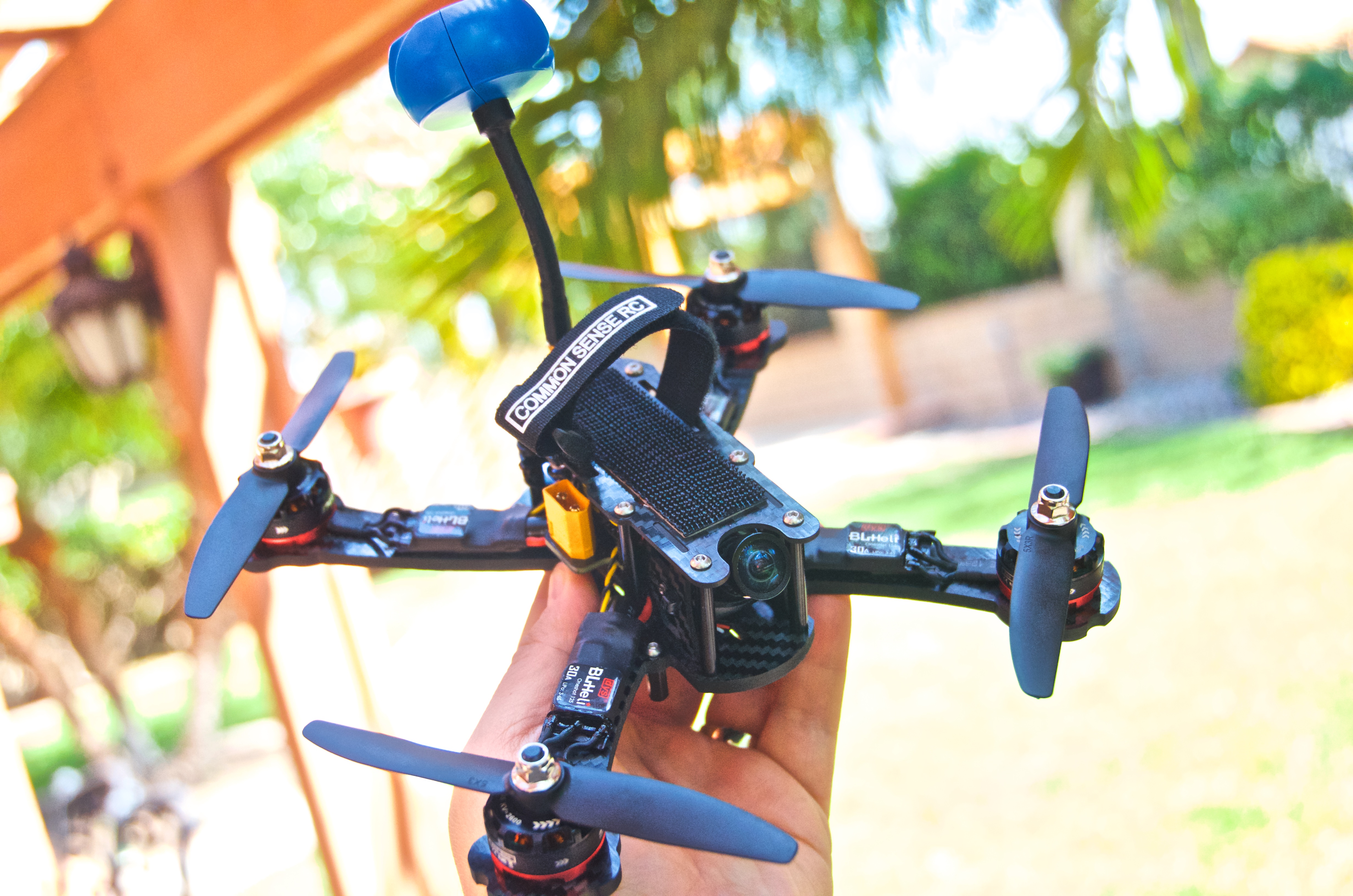 Yard maiden flight went very well. She felt fast and a bit twitchy on Betaflight 2.5.3. Next is tuning and test flights.
Full build blog, and future updates: http://jaisor.net/index.php/2016/03/19/b...n-x-racer/